Children's Custom Name Prints

A unique baby gift for expectant parents, or a unique gift for children's rooms!
"Into the Sky"

(name & birthday)
All prints are 8" X 10" and printed on archival fine art matte paper.
Choose a name up to nine letters, and a matte color, which fits into a standard 14" x 11" frame.
If you add a frame to your order, it will come in a white wooden frame.
You can also add gift wrapping and a gift card to your order.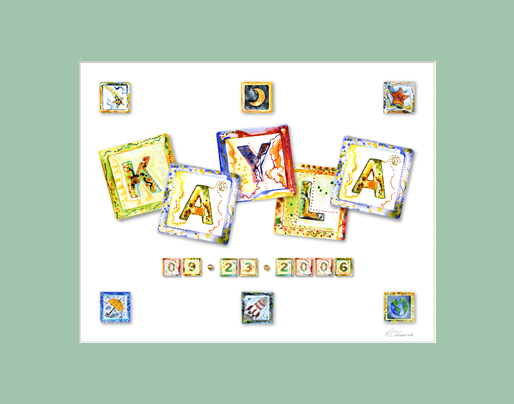 Include name, birthday, and choice of matte color:
$79.95
Item No. 206-A

Above option with gift wrapping and a gift card:
$89.95
Item No. 206-B

Include name, birthday, choice of matte and frame:
$129.95
Item No. 206-C

Above option with gift wrapping and a gift card:
$139.95
Item No. 206-D